Who We Are (As a Company.)
Remember the fable of the tortoise and the hare? We all learned as kids that slow and steady wins in the end. But the publishing industry's dominated by the hares. You've seen them: fast-reading, fast-selling books with a big name on the front. They loom large on the doorway displays one month and are relegated to the bargain bin thereafter—unloved, unremembered, and easily replaced by next month's Next Big Thing. (Hare today, gone tomorrow, you might say.)
We're looking to change that.
Tortoise Books focuses on quality, not quantity. Or more accurately, we know quality will bring quantity down the road, in the slow and steady race to win over discerning readers. We're an imprint that's using the best attributes of the old industry (extensive editing, heavy pre-publication publicity work, and a financial structure where we're invested in the future success of our authors) and the best attributes of publish-on-demand (the ability to get something good out there quickly, without regard to whether or not someone thinks it has a market, or whether it fits into some multinational conglomerate's busy schedule) to build a brand readers will trust.
Come join us on that road!
Who We Are (As Individuals.)
The Authors
Dmitry Samarov was born in Moscow, USSR in 1970. He immigrated to the US with his family in 1978. He got in trouble in 1st grade for doodling on his Lenin Red Star pin and hasn't stopped doodling since. After a false start at Parsons School of Design in New York, he graduated with a BFA in painting and printmaking from the School of the Art Institute of Chicago in 1993.
Upon graduation he promptly began driving a cab—first in Boston, then after a time, in Chicago— which eventually led to the publication of his illustrated work memoirs Hack: Stories from a Chicago Cab (University of Chicago Press, 2011) and Where To? A Hack Memoir (Curbside Splendor, 2014).
Music to My Eyes (Tortoise Books, 2019) is his first non-cabbie-related book.
He has exhibited his work in all manner of bars, coffeeshops, libraries, and even the odd gallery (when he's really hard up.)
He writes dog portraits and paints book reviews in Chicago, Illinois.
You can see more of his work than you'd ever want to at dmitrysamarov.com.
Alex Poppe is the author of two books of fiction: Girl, World by Laughing Fire Press (2017) and Moxie by Tortoise Books (2019). Girl, World was named a 35 Over 35 Debut Book Award winner, First Horizon Award finalist, Montaigne Medal finalist and was short-listed for the Eric Hoffer Grand Prize. It was also awarded an Honorable Mention in General Fiction from the Eric Hoffer Awards. Her short fiction has been a finalist for Glimmer Train's Family Matters contest, a nominee for the Pushcart Prize and commended for the Baker Prize among others. Her non-fiction was named a Best of the Net nominee (2016), a finalist for Hot Metal Bridge's Social Justice Writing contest, and has appeared in Bust and Bella Caledonia, among others. She is an academic writing lecturer at the American University of Iraq, Sulaimani and is working on her third book of fiction with support from Can Serrat International Art Residency.
Jeremy T. Wilson, the author of Adult Teeth, is a former winner of the Chicago Tribune's Nelson Algren Award for short fiction. He's been featured in Newcity, and his stories have appeared or are forthcoming in literary magazines such as The Carolina Quarterly, The Florida Review, Hobart, Sonora Review, Third Coast, and other publications. He holds an MFA from Northwestern University and teaches creative writing at The Chicago High School for the Arts. He lives in Evanston, Illinois with his wife and daughter.
Christine Sneed has published the short story collection The Virginity of Famous Men, which was a Booklist Editor's Choice for 2016, and the winner of the Chicago Writers Association's Book of the Year award. Her other work includes the novels Paris, He Said and Little Known Facts, and the story collection Portraits of a Few of the People I've Made Cry. She has received the Grace Paley Prize for Short Fiction, Ploughshares' John C. Zacharis First Book Award, and the Society of Midland Authors Award for Best Adult Fiction in 2013. Her stories have appeared in The Best American Short Stories, The O. Henry Prize Stories, New Stories from the Midwest, New England Review, Glimmer Train, and elsewhere. She lives in Evanston, Illinois.
"Snared by each of the collection's tragic, comic, quirky and/or quotidian lives . . . the reader tears through page after page and by the end feels not only bereft but ravenous, hungry for more . . . Fiercely meditative and unnerving short fiction." - New York Times Book Review
"One of the Windy City's best-kept secrets..." - Kirkus Reviews
"One of my new favorite authors [is] Joseph G. Peterson." - Rick Kogan, WGN Radio
Carlo Matos has published ten books, including It's Best Not to Interrupt Her Experiments (Negative Capability Press) and The Secret Correspondence of Loon & Fiasco (Mayapple Press). He also co-edited an anthology with Luis Gonçalves titled Writers of the Portuguese Diaspora in the United States and Canada. His poems, stories, and essays have appeared in such journals as Iowa Review, Boston Review, Another Chicago Magazine,
Rhino, Diagram, and Handsome, among many others. Carlo has received grants from CantoMundo, the Illinois Arts Council, the Fundação Luso-Americana, the Sundress Academy for the Arts, and the La Romita School of Art—and is a winner of the Heartland Poetry Prize. He currently lives in Chicago, IL, is a professor at the City Colleges of Chicago, and a former MMA fighter and kickboxer. These days he can be found writing poems on demand with Poems While You Wait and training in the exquisite art of the Italian rapier. Follow him on twitter @CarloMatos46. He blogs at carlomatos.blogspot.com
"Matos thinks about toughness with a complex heart; he writes beautifully, honestly, powerfully. You'll be thinking of these lovers and fighters for a long time to come." - Randon Billings Noble, author of Be with Me Always
Steve Passey, the author of Forty-Five Minutes of Unstoppable Rock is a two-time Pushcart Prize nominee for fiction. His work has appeared in
over fifty literary magazines both on-line and in print in Europe, Australia, South Africa, the UK, and North America. He is originally from Southern Alberta.
"Steve Passey's stories bring us into a world of beautiful losers: wayward, hard-luck victims of bad blood, bad judgement and bad karma ... the reader may yet discover a heart of gold or two." - Lori Hahnel, author of Love Minus Zero, Nothing Sacred and After You've Gone
Alex Higley is the author of Old Open and Cardinal and Other Stories, which was longlisted for the PEN/Robert W. Bingham Prize for Debut Fiction. His work has also appeared in Electric Literature, New World Writing, PANK, Hobart, Fanzine, Paper Darts, and The Adroit Journal. He lives in Evanston, Illinois with his wife and dog.
"Crisp writing and splendid descriptions of momentous landscapes will carry readers through this journey of loss and learning to live in the moment." - Publishers Weekly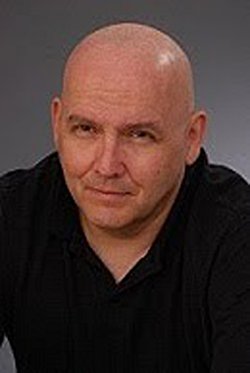 Bob Hartley was raised on the West Side of Chicago, the setting for North and Central. He holds an MFA in fiction from the University of Pittsburgh. His first novel, Following Tommy, was published in 2012 by Cervena Barva Press to extremely favorable reviews. He has been, among other things, a writer, actor, singer, teacher, bartender, mailroom clerk, and washer of soap molds. He currently makes his living as a respiratory therapist and lives in Pittsburgh with his wife and two children.
"Bob Hartley nails late-seventies blue collar Chicago, with jobs going away, bills coming due and cops you can't tell from the robbers. North and Central captures the loyalty, the toughness and the desperation of the shot and beer crowd."
- Sam Reaves, author of Mob Cop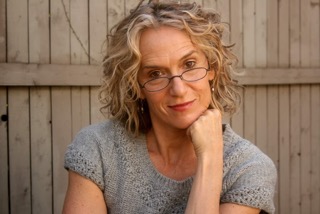 Alice Kaltman is a writer and surfer who splits her time between Brooklyn and Montauk, New York. Her short fiction appears in numerous journals including Joyland, Whiskey Paper, Storychord, The Stockholm Review, Atticus Review, and Chicago Literati, and in print anthologies including Tortoise Books' The Pleasure You Suffer. Her website is pretty: www.alicekaltman.com
"With a voice that is as tender as it is precise, Kaltman is the Chekhov of Long Island." - Emily Schultz, author of The Blondes
Gint Aras (Karolis Gintaras Zukauskas) is a Columbia University MFA. The Fugue was a finalist for the Chicago Writers Association's Book of the Year Award; he's also the author of Finding the Moon in Sugar (Infinity). His writing has appeared in The St. Petersburg Review, Quarterly West, Antique Children, Criminal Class Review, Curbside Splendor, Siaures Atenai, Dialogo, The Good Men Project, and other publications. Visit his website at gint-aras.com, or follow him on Twitter at @Gint_Aras.
"[M]agisterial...Like Dostoyevsky and the other Russian masters to whom Aras is clearly indebted, this book doesn't shy away from the big themes, and yet he has written a story that should have no trouble holding many a reader under its spell." - Chicago Tribune
Darrin Doyle has lived in Saginaw, Kalamazoo, Grand Rapids, Cincinnati, Louisville, Osaka (Japan), and Manhattan (Kansas). He has worked as a paperboy, mover, janitor, telemarketer, pizza delivery driver, door-to-door salesman, copy consultant, porn store clerk, freelance writer, and technical writer, among other jobs. For a decade he played guitar in an indie rock band that made noise, recorded a couple of albums, and fell down a lot. After graduating from Western Michigan University with an MFA in fiction, he taught English in Japan for a year. He then realized he wanted to pursue fiction writing and permanently stop doing jobs he didn't love, so he earned his PhD from the University of Cincinnati.
He is the author of the novels Revenge of the Teacher's Pet: A Love Story (LSU Press) and The Girl Who Ate Kalamazoo (St. Martin's), and the short story collection The Dark Will End the Dark (Tortoise Books). His short stories have appeared in Alaska Quarterly Review, Blackbird, Harpur Palate, Redivider, BULL, and Puerto del Sol, among others.
Currently he teaches at Central Michigan University and lives in Mount Pleasant, Michigan with his wife and two sons. His website is www.darrindoyle.com, and you can follow him on Twitter at @DoyleDarrin.
"Doyle's stories are lamentations, demented fairy tales, and quests for enlightenment in which the author explores bodily dysfunction and ungainly lust while familial love hums in the background. In the manner of George Saunders, Doyle uses his smart, light language to lift readers above the darkness of shame and humiliation that brings so many of his characters to their knees." - Bonnie Jo Campbell, author of Once Upon a River and American Salvage, finalist for the National Book Award
Originally from Los Altos, California, Rachel Slotnick is a painter and writer, talents which are both on display in In Lieu of Flowers. She received her MFA from the School of the Art Institute of Chicago in May 2010. Her work is on permanent display at the Joan Flasch Artist Book Collection at the School of the Art Institute of Chicago. She is a muralist for the 35th, 46th and 47th wards, and her paintings have been displayed in a solo exhibition at Beauty & Brawn Gallery & Think Space. Recently published in Mad Hatter's Review, Thrice Fiction, and The Brooklyn Rail, Rachel was also the first place winner of Rhino Poetry's Founder's Prize, and will be nominated for the Pushcart Prize in 2015. Rachel currently resides in Chicago where she works as Adjunct Faculty in Art Studio and English at Malcolm X College, the School of the Art Institute of Chicago, and the Illinois Art Institute, and the School of the Art Institute of Chicago
. See the full scope of her work atwww.rachelslotnick.com or follow her on Twitter at@rlslotnick.
"The poems and prose poems in Rachel Slotnick's nimble and dreamy In Lieu of Flowers possess the intimacy of letters - not ones written to you, but rather intercepted: secret and vulnerable, honest and true, reflecting unsparingly on love and aging, family and longing. Like the private to-do lists of someone you don't know, but would like very much to meet, these poems are urgent, intriguing, and strange." - Kathleen Rooney, author of Robinson Alone
Giano Cromley was born in Montana and grew up in the shadows of the Beartooth Mountain Range. For his undergraduate studies, he went to Dartmouth College, majoring in literature and creative writing. His first port of call after college was Washington, DC, where he started off answering phones and ended up working as a speechwriter and deputy press secretary for U.S. Senator Max Baucus. But after four years of the political grind, it was time to refocus on what he'd wanted to do all along: write.
He left DC to pursue his MFA, studying fiction at the University of Montana. Three years later, it was time to hit the big city, and Chicago fit the bill. He managed to find part-time work teaching GED and ESL classes on the city's South and West Sides. Much to his surprise, he turned out to be a pretty good teacher. Eventually, he got hired to teach composition and literature at Kennedy-King College, one of the City Colleges of Chicago.
He's the author of The Last Good Halloween (Tortoise Books), which was a finalist for the High Plains Book Awards. His other writing - both fiction and nonfiction - has appeared in The Threepenny Review, Literal Latte, the German edition of Le Monde diplomatique, The Externalist, Swill Magazine, Word Riot, The Summerset Review, Underground Voices, Zouch Magazine, and The Bygone Bureau. He's also been featured on the podcasts "Anything Ghost" and "WordPlaySound." In 2008, he was honored to receive an Artists Fellowship from the Illinois Arts Council. In addition, he does a variety of freelance writing projects, primarily for textbook publishers.
He lives on the South Side of Chicago with his wife and two dogs. You can follow him on Twitter at @gianoc, or via his webpage at www.gianocromley.com.
"To touch the heart without even a hint of sentimentality is a tough trick for any fiction writer, and most of us never quite get it right. Giano Cromley not only pulls off this trick, he establishes touching the heart as his own particular genius that distinguishes him from other writers of talent and serious purpose. He makes you feel the depths of your own humanity. These stories are not only great reads, they are an enduring contribution to our literature." - Ernest Hebert, author of The Dogs of March, The Old American, and ten other novels.
Gerald Brennan is a self-described corporate brat who hails from the eastern half of the continent but currently resides in Chicago. He graduated from the United States Military Academy at West Point, and later earned a Master's from Columbia University's Graduate School of Journalism. He's the author of Island of Clouds, Public Loneliness, Zero Phase, and Resistance. He's been featured on WGN Radio and profiled in Newcity, and his writing has appeared in the Chicago Tribune, The Good Men Project, and Innerview Magazine; he's also been a co-editor and frequent contributor at Back to Print and The Deadline. He's into Camus, Dostoyevsky, Koestler, Hitchcock, Radiohead, and The National, but you can also catch him reading Jim Thompson and even sneaking in some Wahida Clark from time to time. He's also a huge Martin Scorsese fan. (You can follow him on Twitter at @jerry_brennan.)
"Brennan is a master of taut dialog and--by some magic I wish I could possess--getting inside the brains of real historical figures and having them act in ways that make me think, yes, that is exactly what that person would say, and feel." - Francis French, author, In the Shadow of the Moon